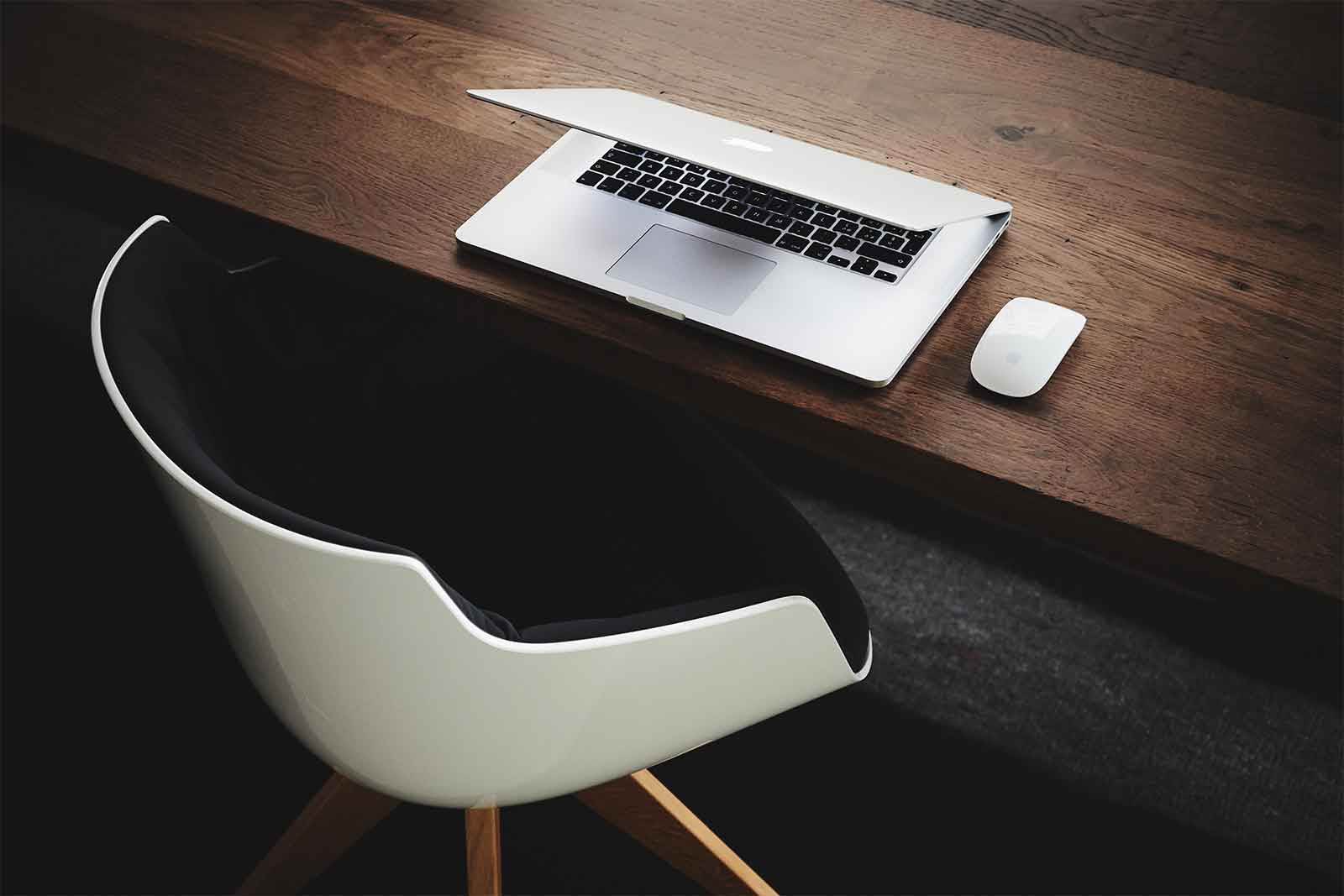 The road has been amazing…
The road has been long and amazing but it is far from over an I love every opportunity I have been given and worked for. I look forward to continuing this adventure into the future learning even more along the way!!
Responsive Web and Mobile Applications
Offering a versatile programming background spanning many languages and layouts for responsive websites. I have delved highly competitive solutions for a variety of companies, clients and brands. Most recently, I developed and held a high level role in the development and security of websites/servers for Emerald Expositions. Taking the designs from concept through release working closely with our team of designers and brand managers to exceed expectations.

My career has included progression through roles ranging as system engineer, senior web developer, and cyber security engineer with such companies as Fort Group Inc and Emerald Expositions. I am currently open to opportunities as a team contributor and focus on emerging technologies and product innovation. I offer a diversified technical skill set and expertise in translating ideas into product offerings.

Career Highlights:
Created first interactive NJEDA incentives catalog. Using Adobe Flash and ActionScripts I created a executable file that was stored on a thumb drive. When connected to a users computer it loaded and would either connect to the NJEDA server to get the latest data or use a file that was stored locally every time it connected. This allowed for there sales team to have the latest document and data no matter where they are. (Fort Group, Inc)

Managed and Maintained 96 websites. I was responsible for updating and maintaining plugins and core files on all WordPress websites. I was also responsible for the 9 RedHat Servers they ran on. I was responsible for maintenance and updates of the software and creating the security protocol for the servers. (Emerald Expositions)
---
Software Developer III
Intertek Alchemy
June 2019 – Present
Austin, Texas
---
Senior Project Manager (Web Development)
Advance Social Innovations
September 2019 – Present
California | Austin, TX
Responsibilities

• Accomplishes Web project objectives by establishing project scope; designing and delivering solutions; leading team members.

• Establishes Web project scope by studying strategic business drivers; discovering and validating business and technical requirements and parameters; obtaining input from subject-matter experts; examining and recommending changes to current business practices; developing and writing proposals.

• Develops Web solution by formulating objectives; planning project life-cycle deliverables and resource availability and application; preparing installation and modification specifications; leading the exploration, evaluation, and design of technical solutions.

• Implements Web solution by monitoring project progress; tracking action items; conducting design and implementation reviews; examining, researching, and resolving issues; escalating issues to appropriate authority; responding to team members' concerns; coordinating requirements with interested departments.

• Assures quality Web solution by developing and completing test plans; maintaining project and technical documentation.

• Accomplishes work requirements by orienting, training, assigning, scheduling, coaching employees; following production, productivity, quality, and customer-service standards; identifying work process improvements.

• Meets cost standards by monitoring expenses; implementing cost-saving actions.

• Provides project status reports by collecting, analyzing, and summarizing data and trends.

• Updates job knowledge by tracking technology and project management advances; participating in educational opportunities; reading professional publications; maintaining personal networks; participating in professional organizations.

• Accomplishes organization goals by accepting ownership for accomplishing new and different requests; exploring opportunities to add value to job accomplishments.
---
Senior Web Developer
August 2018 – September 2019
California | Syracuse, NY
Responsibilities

Manage Front-End Development
WordPress developers design and build the front end of WordPress websites, which is what the user sees and interacts with. They design website layouts and add content, often using languages like HTML and CSS. Some front-end WordPress developers study how people use the website so they can make changes to the user experience and make the site more visually appealing and user-friendly.

Manage Back-End Development
Back-end development is work that WordPress developers do on the server-side, which controls how the site works and encompasses changes and updates. Back-end work involves databases and servers, and developers work on features like structure, security, and content management. They write code in languages like PHP or .NET, which are compatible with databases.

Generate Plug-Ins and Themes
WordPress utilizes themes and plug-ins, and WordPress developers work with code to create them. Themes manage the display and layout of a page and are usually available for purchase to WordPress users. Plug-ins are add-ons that add functionality and elements to WordPress pages.

Performance Monitoring
WordPress developers spend time monitoring WordPress web applications to make sure they are online, working correctly, and loading quickly. They respond to error codes and troubleshoot problems.

Participate in Team and Client Meetings
Depending on their work venue, WordPress developers attend agency meetings or meet with clients. Some developers focus on working with clients to conceptualize their ideas to help bring the client's vision into reality.

Conduct WordPress Client Training
After a developer creates a WordPress site for a client, they often train the client on how to use WordPress to manipulate the site, add content, and whatever else the client needs to know to make the most of their site.
---
Web Programmer
Transaver, LLC
March 2018 – June 2019
Manlius, NY
Creating custom C# applications using MSSql databases. Also create asp.net/c#/sql website to interface with the database and app to allow for clients to see transactional information in real time. MVC Framework.

• Developed a fully object oriented, 3-tier web application using C# and ASP. Net. Built tables, functions, stored-procedures, defined data relationships and constraints in SQL Server 2005

• Developed profiling tool and test scripts specific to the tool, and Unit testing using NUnit.

• Created technical documents detailing the implementation of the custom components developed
---
Senior Developer / Security Engineer
Emerald (formally Emerald Expositions)
October 2014 – December 2017
New York, NY
Conduct comprehensive needs assessment to design, create, and maintain 95 responsive websites for clients participating in business-to-business (B2B) trade shows. Write and edit content, including graphics and text, ensuring clarity, functionality, and visual balance. Manage cyber security across all servers and websites, as server and security engineer. Established web servers to host WordPress sites effectively. Maintained multiple servers for WordPress, including Apache/Red Hat and Centos.
• Deliver optimized web designs for clients within established deadlines, ensuring customer satisfaction.
• Maintain and enhanced 95 client sites, adding features and functionalities to modernize in response to corporate
changes.
• Construct servers' security rules across nine production, development, and staging servers; collaborated with NCC to determine and implement rules and access protocols to reduce risk of digital penetration.
• Collaborate with external auditing companies to secure servers from attacks and conduct penetration testing for security.
---
Senior Web Developer
Local Flair Magazine
January 2014 – February 2016
Stroudsburg, PA
Develops custom, often complex WordPress-based solutions along with general PHP framework-based solutions. Performs server maintenance, monitoring and security. Support current client websites by providing technical support.
---
Interactive Developer
CandyCentral.com
April 2013 – January 2014
East Hanover, NJ
Develops custom, often complex Magneto-based solutions along with general PHP framework-based solutions. Provide leadership in finding/developing new technologies and methods to advance the company's web offerings.
---
Interactive/Multimedia Developer
FORT Group Inc
January 2008 – April 2011
Ridgefield Park, NJ
Develops custom, often complex Flash-based solutions along with general PHP framework-based solutions. Provide leadership in finding/developing new technologies and methods to advance the company's web offerings. Aid other developers with system design and implementation.
---
Senior Web Programmer/Developer
The CBORD Group
May 2006 – January 2008
Ithaca, New York
Created and Maintained flash based kiosk software. Created customized interfaces and functions based on clients needs.
---
Senior Web Programmer
Veratad LLC
2003 – 2005
Engelwood, NJ
Senior Web Developer
Et Al, Inc
2002 – 2005
Olean, New York